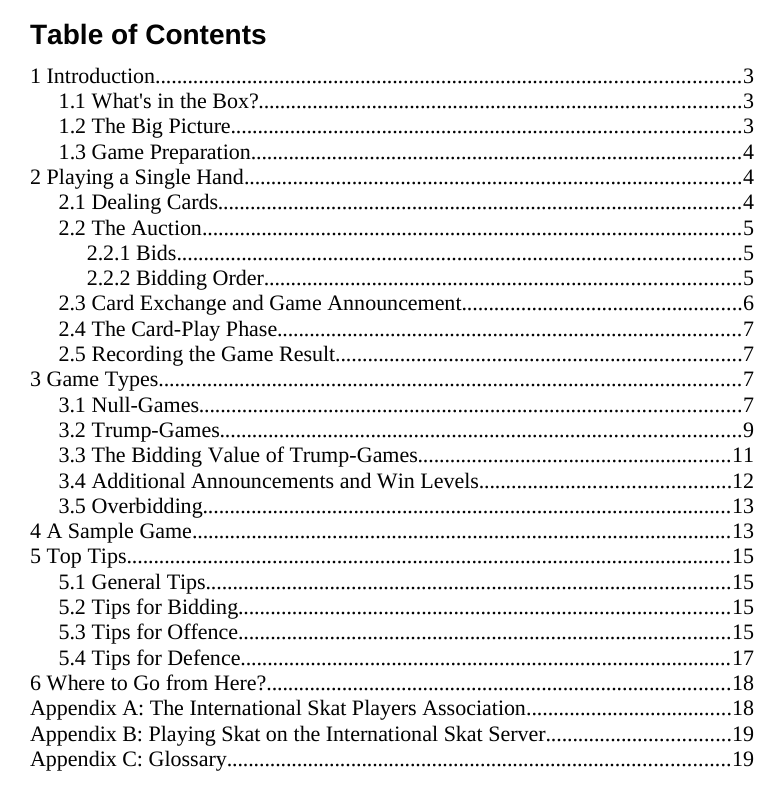 The SKAT-Link How-To-Play Booklet
"SKAT-Link, The Ultimate Card Game" contains a how-to-play instruction booklet that will help beginners to quickly learn the basics of the game. Using many examples, the text explains how to play Skat by first presenting a game overview and subsequently going into more detail. The booklet also contains a section on strategy tips for all game phases which will help new players to catch up with the "old Skat foxes" in no time.


Errata
In the printed version a few errors have crept in:
p.10 middle: replace ♠J by ♥J
p.11 line 4: replace "with 1" by "without 1"