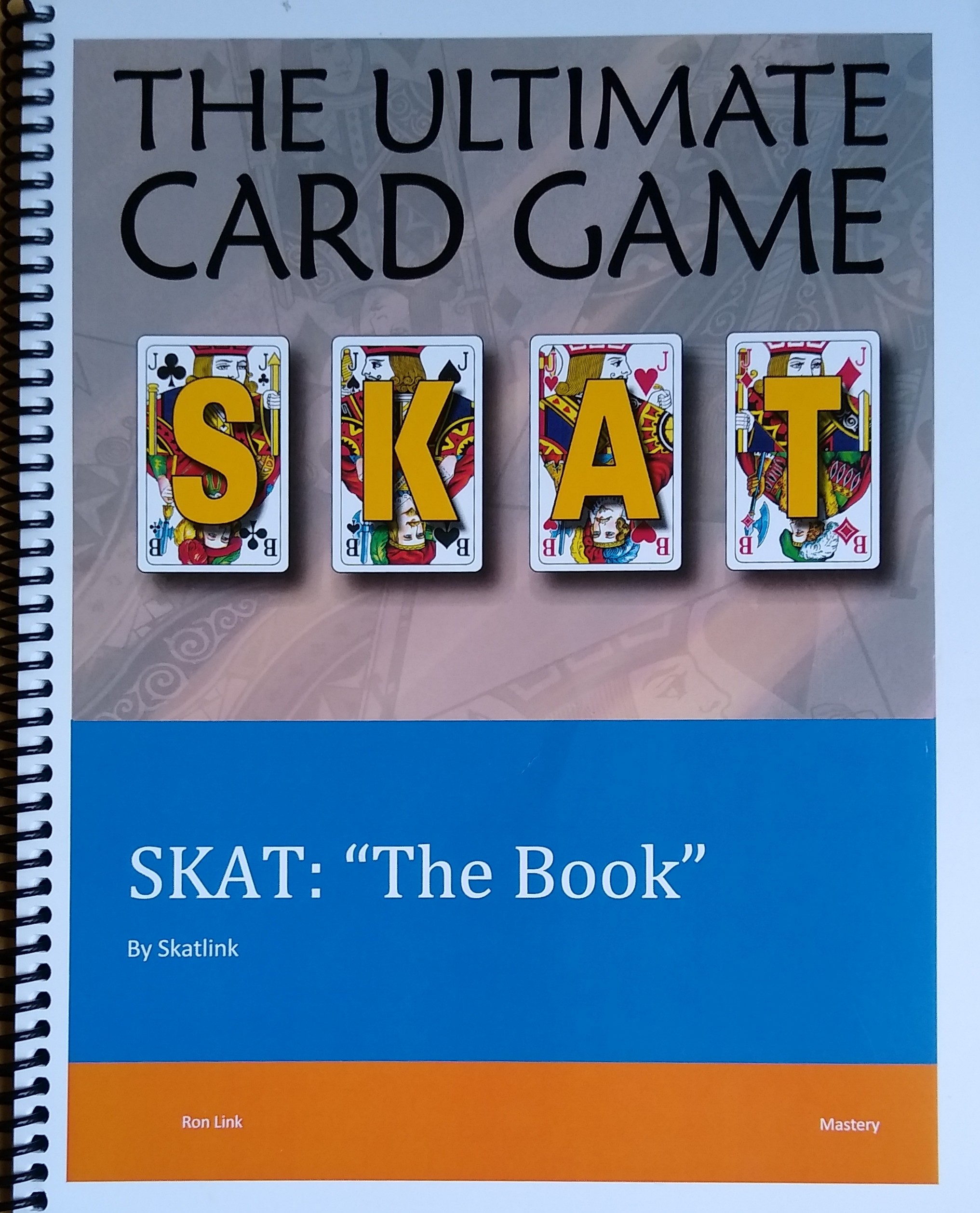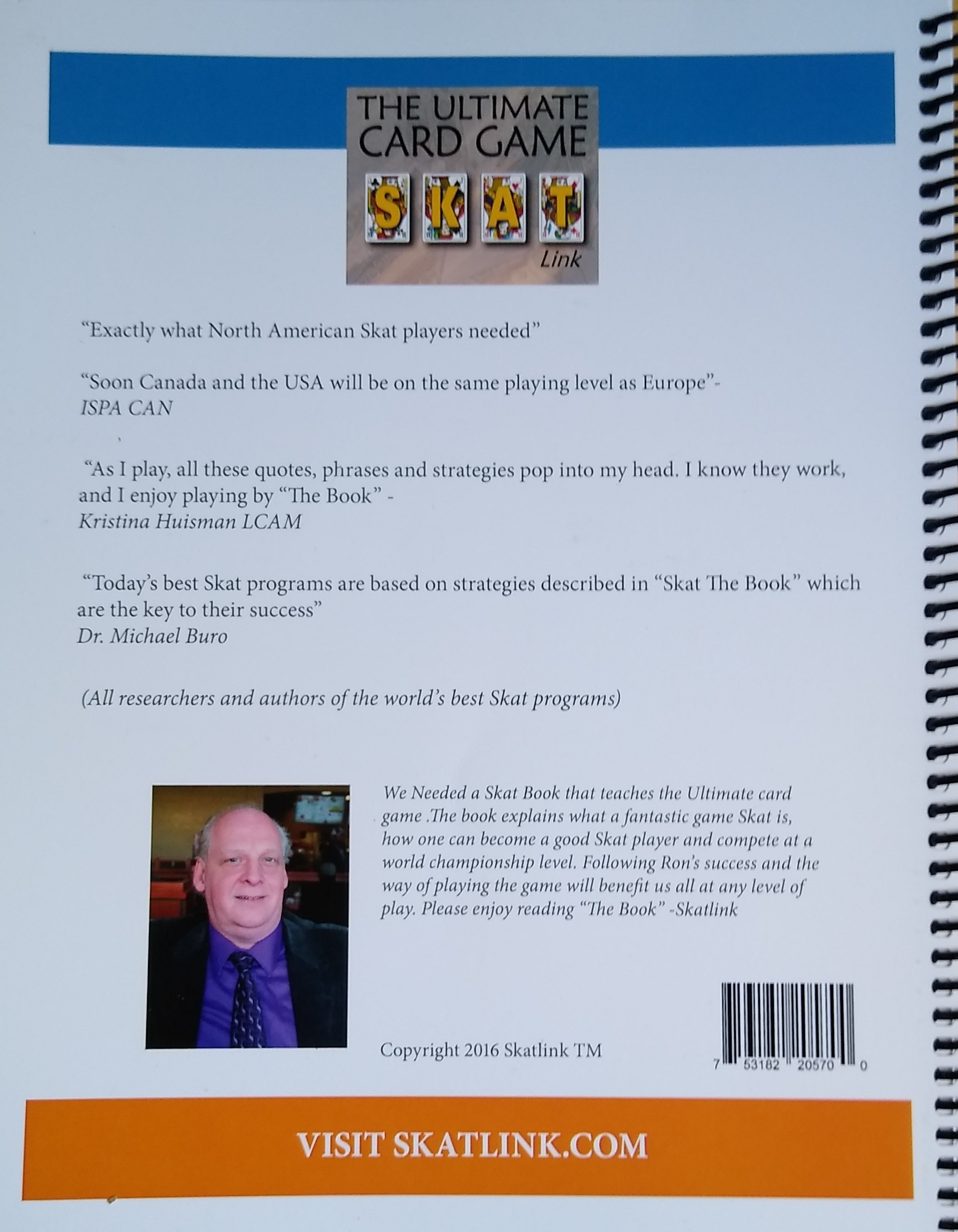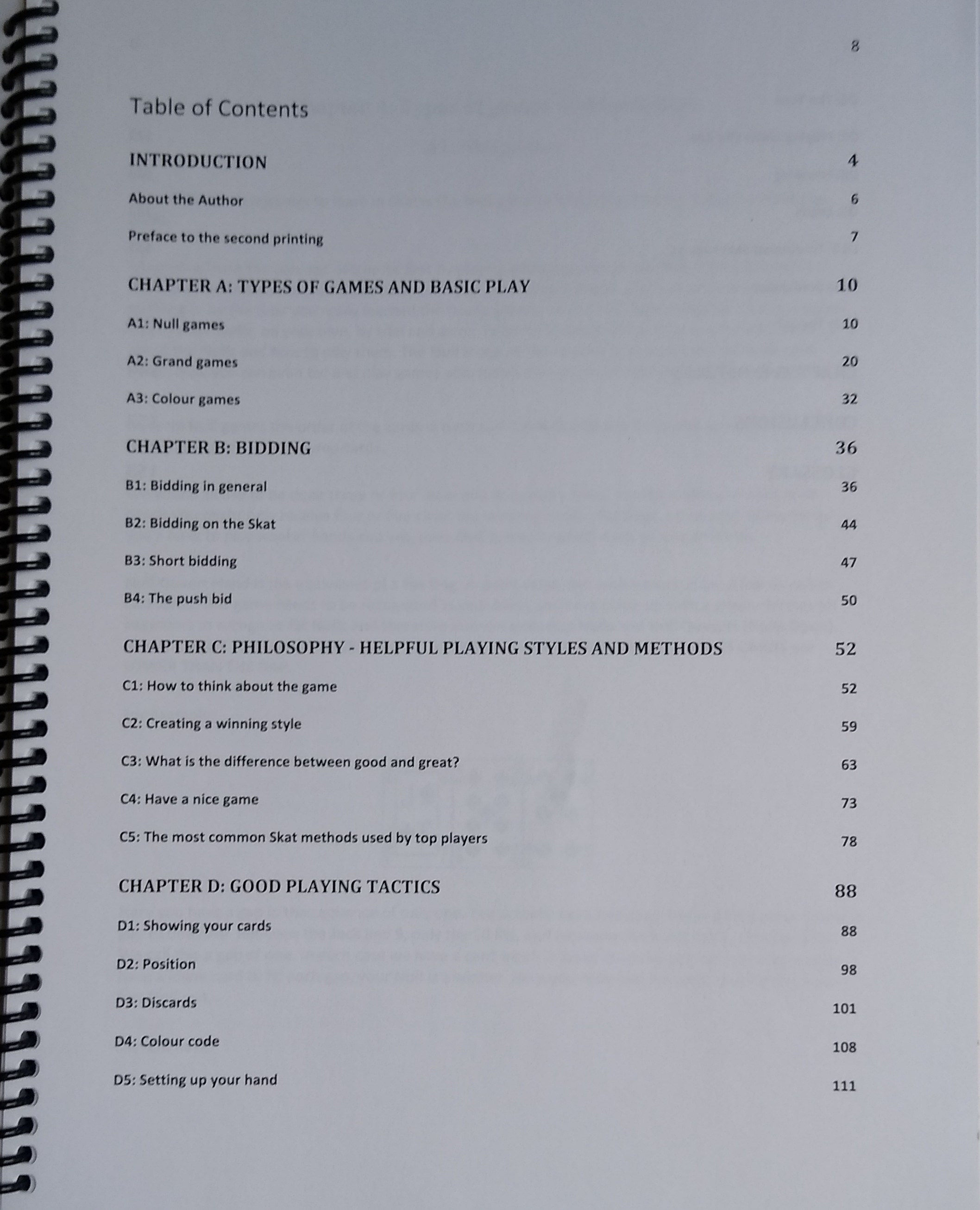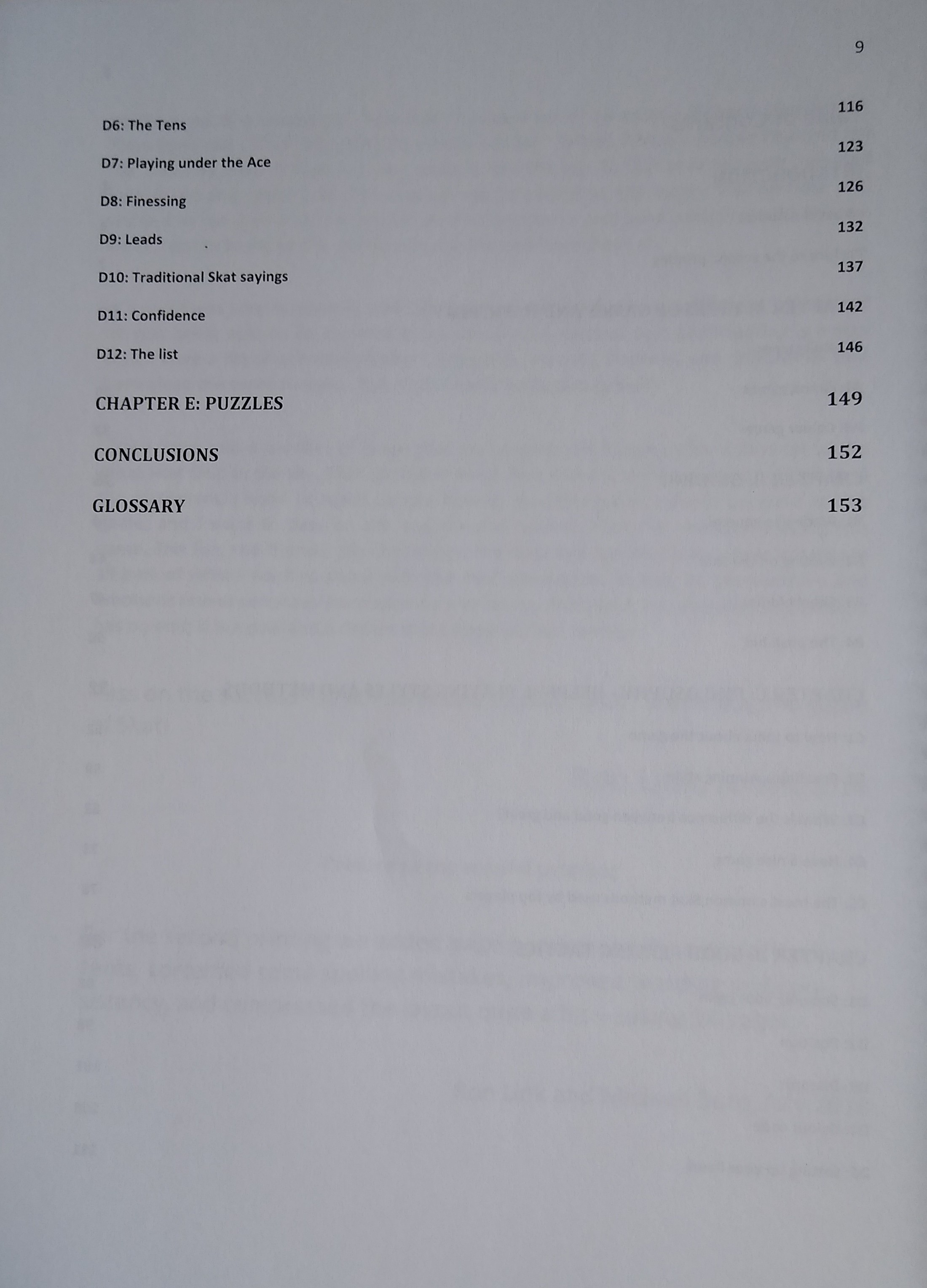 (right-click to view larger images)


Skat: "The Book"
Skatlink has taught 100's of people to play the Ultimate card game called "Skat". Many of those people have said "I love the game, but I want to get better and learn more advanced game strategies". Although there are 100's of books on Skat, almost all of them are written in German. In 1972, Wergin published an English book on Skat which is very good on the fundamentals and will definitely teach you some strategies. I (Ron Link) have read many of these books and determined that they all tend to teach a defensive strategy. They use logic and extreme card distributions to explain certain hands. Which on a teaching level is very good but tends to teach people to take less risk and become a very strong defensive player. I have won over 60 Skat tournaments, attended 12 World championships, and have always finished in the prizes. This has been accomplished through offense. Therefore, I wanted to write a Book on Skat that was different - one that teaches you how to Win and the true philosophy on Skat through the eyes of a winner. Information according to first-hand experiences and actual practices from Masters around the world. This book will teach you how to look at the game as a winner, not just an excellent player, by knowing card distribution odds, reading your opponents, being confident, and using advanced strategies in offense and not just in defense. With this book you will not only win more than you ever have, but you will also discover the logical and mathematical part of the game as well as how reading player behaviors can benefit your playing strategy.

ENJOY!

Ron Link - Edmonton, October 2019

You can buy the 160 page book filled with Skat wisdom directly from our store.
---
Last modified on MST.